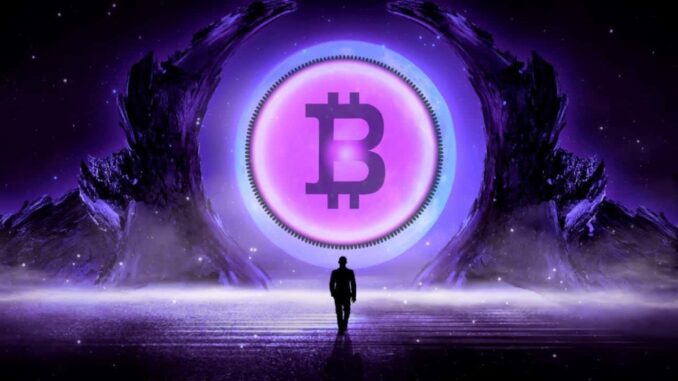 The Bitcoin (BTC) price has finally begun an upside move after its third-largest weekly capitulation in over a year. Despite an upcoming Federal Reserve rate hike, BTC's price has successfully rebounded from the crucial support level of $37,500.
With the Bitcoin price currently holding above the $39,000 level, various experts such as The Wolf of All Streets, Michaël van de Poppe, and PlanB are positive on the bullish trend.
Bitcoin (BTC) Price Surges Above $39,000 Amid Accumulation
On-chain data provider Santiment shared historical data in a tweet on May 4 indicating a 20% rally as a result of BTC transactions is negative at the same levels between February 16-22. Bitcoin Ratio of On-Chain Transactions Volume in Profit/Loss metric in the week is the 3rd largest capitulation over a year period.
Bitcoin (BTC) price could rise similar to the last time. However, a nearly 10% rise is speculated this time due to Fed monetary tightening and current sentiments.

Several analysts and traders expect a price rise in the upcoming days as technicals turn positive.
Michaël van de Poppe believes the Bitcoin (BTC) price will increase from current levels. He said:
"Bitcoin starts to look way better at this stage. Odds that the event tonight is a 'Sell the rumour, Buy the News' event are increasing."
In addition, The Wolf Of All Streets, a popular crypto trader, anticipates a rally in Bitcoin price as it breaks above the trend line. In fact, if the BTC price stabilizes above $39,000, a massive rally could be seen.
PlanB says the original $55K S2F model that was made in March 2019 seems to be matching with the Bitcoin price trend. He also predicts an upward movement in Bitcoin.
BTC Price Awaits Bullish Confirmation
In the last 24 hours, the Bitcoin (BTC) price has recovered nearly 5%, consolidating near the $39,000 level. The trading volume has jumped significantly as whales continue to accumulate at dips. Moreover, the BTC has successfully prevented a fall below the crucial support level. It means a rally could be seen in a few days.
Despite the social sentiment being positive, retail investors must wait until a clear confirmation of a bullish trend.
The presented content may include the personal opinion of the author and is subject to market condition. Do your market research before investing in cryptocurrencies. The author or the publication does not hold any responsibility for your personal financial loss.
[wp-stealth-ads rows="2" mobile-rows="3"]