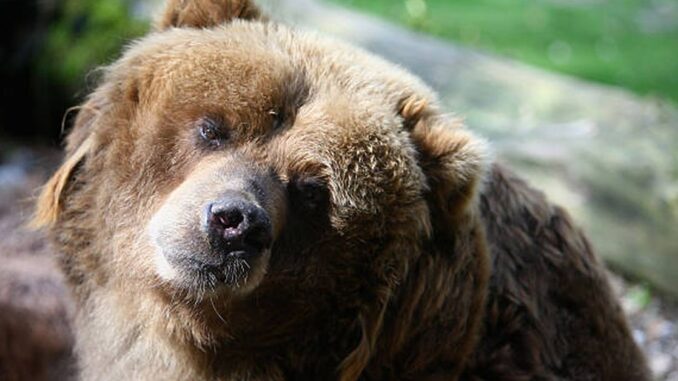 (Edited by James Rubin)
Good morning. Here's what's happening this morning:
Market moves: Bitcoin's relief rally" appears to be temporary, after major central banks announced plans to battle high inflation
Technician's take: Bitcoin could see a brief price bounce, although sellers remain in control.

Catch the latest episodes of CoinDesk TV for insightful interviews with crypto industry leaders and analysis.
Prices
Bitcoin (BTC): $47, 683 -2.3%
Ether (ETH): $3,981 -1.54%
Markets
S&P 500: $4,668 -0.8%
Dow Jones Industrial Average: $35,896 -0.08%
Nasdaq: $15,180 -2.4%
Gold: $1,798 +1%
Market moves
Bitcoin's "relief rally" after the U.S. Federal Reserve officials approved the acceleration of its plan to withdraw the pandemic stimulus efforts appeared to be short-lived, as the oldest cryptocurrency dropped below $48,000 on Thursday.
The drop came after major U.S. stock indexes fell amid plans by Europe's top central banks to battle high inflation. The S&P 500, Dow Jones Industrial Average and tech-heavy Nasdaq Composite declined, the Nasdaq by over 2%.
"Bitcoin and [Big Tech] are getting punished today as investors reallocate some of their more profitable risky bets," Edward Moya, senior market analyst of the Americas at OANDA, wrote in his newsletter. "The crypto space is seeing a lot of repositioning and that is leading to some unwanted selling pressure, but the medium- and -long-term outlooks remain firmly in place."
Bitcoin's spot trading volume across major centralized exchanges was also low on Thursday.
Alternative cryptocurrencies also fell. Ether dropped below $4,000 again and yesterday's biggest winners including solana and avalanche were in the red too, at the time of publication.
Technician's take
Bitcoin Oversold Near $46K Support; Resistance at $55K
Bitcoin (BTC) continues to hold support above $46,000, which is near its 200-day moving average. The cryptocurrency could see a brief price bounce toward $55,000 if buyers react to oversold signals on the charts.
Price momentum is starting to turn positive on the daily chart for the first time since October, which preceded a price recovery. This time, however, the uptrend is slowing on the weekly chart, which means upside could be limited beyond $55,000 to $60,000.
The relative strength index (RSI) on the daily chart is the most oversold since late September, although buying has been weak relative to prior RSI signals.
Important events
12 a.m. HGT/SGT (8 a.m. UTC): New Zealand business confidence (Dec.)
12 p.m. HGT/SGT (3 a.m. UTC): Bank of Japan policy statement
3 p.m. HGT/SGT (7 a.m. UTC): U.K. retail sales except fuel (Nov. YoY/MoM)
CoinDesk TV
In case you missed it, here are the most recent episodes of "First Mover" on CoinDesk TV:
AccuWeather Partners With Chainlink to Apply Weather Data on Blockchain, State of India's Crypto Ban and More
"First Mover" hosts spoke with Paul Lentz, senior vice president of Business Development at Accuweather about the company teaming up with Chainlink to apply weather data on the blockchain. WazirX co-founder and Chief Operating Officer Siddharth Menon shared crypto market analysis and discussed the state of India's crypto regulation. Plus, CoinDesk Managing Editor for Global Policy and Regulation Nikhilesh De shed light on relevant regulatory news.
Latest headlines
French Central Bank Completes First Stage of Its CBDC Experiments: The final stage of the first tranche of experiments consisted of the issuance of a digital bond on a blockchain with settlement in CBDC.
Melania Trump Pitches NFT Plans; 'Cobalt Blue Eyes' Captivate Crypto Twitter: The former first lady is donating some of the proceeds from her first sale to help children in the foster care system.
India's Biggest Crypto Exchange Saw 17-Fold Jump in Trading Volume in 2021: Crypto adoption is booming in semi-urban and rural areas of India despite lingering regulatory deadlock.
NBA Top Shot Maker Dapper Labs Commits $80M for Startup Acquisitions: Dapper already bought a "young, scrappy company" but wouldn't say which.
8 Trends That Will Shape Bitcoin Mining in 2022: CoinDesk's first year-end survey of crypto miners reveals a competitive but mature business with the potential for merger activity to accelerate.
Longer reads
Web 3 Is More Than Fun and Games; It's for Work: The internet is where culture forms. How can we make it as secure as possible?
Today's crypto explainer: A Crypto Guide to the Metaverse
Other voices: Secret Chats Show How Cybergang Became a Ransomware Powerhouse: As the ransomware industry exploded, a Russian-speaking outfit called DarkSide offered would-be computer crooks not just the tools, but also customer support. We got an inside look. (The New York Times)
Said and heard
"Despite bitcoin's recent 39% correction, the number of addresses with a non-zero balance continues to break all-time highs. Also, since the $69,000 all-time high, the Canadian Bitcoin Purpose ETF has added 6,341 BTC in assets under management, representing a 26.2% increase in coin holdings. This suggests institutional interest is prevalent at these prices and that whales are buying up bitcoin supply during this correction." (GlobalBlock analyst Marcus Sotiriou/CoinDesk) … "Remote work requires a set of tools for communication, information sharing and project management, but we are already seeing the dire consequences of these tools in regard to individual privacy and organizational security – which are overlapping sets." (David Chaum, legendary cryptography, privacy advocate/CoinDesk) …"Their price can vary quite considerably and [bitcoins] could theoretically or practically drop to zero," he told the BBC. (Bank of England Deputy Governor Sir Jon Cunliffe/The Guardian)
[wp-stealth-ads rows="2" mobile-rows="3"]