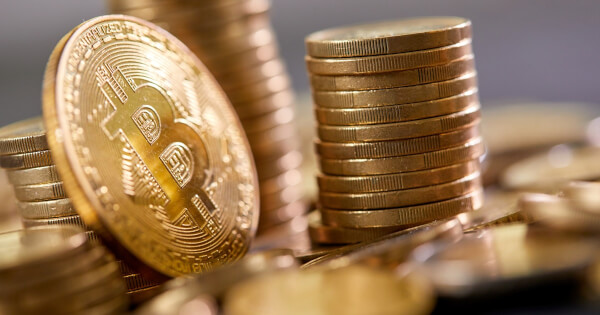 After testing the $40K waters, Bitcoin (BTC) retraced to the $37K level as the top cryptocurrency shed some steam. BTC was down by 2.23% in the last 24 hours to hit $37.755 during intraday trading, according to CoinMarketCap. 
On the other hand, Rafael Schultze-Kraft, Glassnode's co-founder and CTO, disclosed that 6 million or 33% of Bitcoin supply moved in the last six months, whereas 12.5 million BTC were hodled during the same time frame.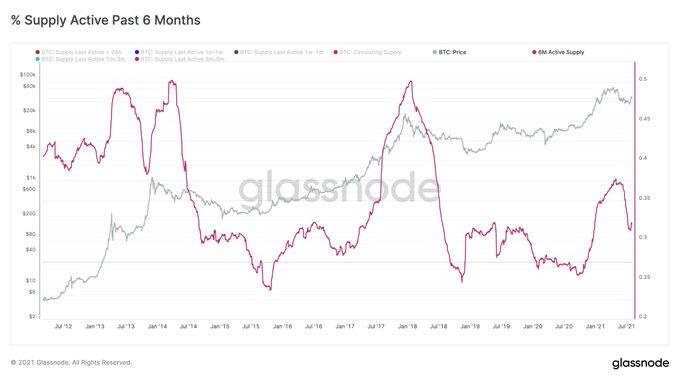 Holding or hodling seems to be a favoured strategy in the Bitcoin market because coins are kept in cold storage or digital wallets for future purposes other than speculation.
Long-term holders have been setting the accumulation ball rolling because they bought more Bitcoin in the recent dip, which saw lows of $29,500 hit. Furthermore, BTC moved to strong hands because its supply shock was at levels witnessed at the $50-$60K range.
At the current level, on-chain data shows that a pattern of accumulation is still in play in the Bitcoin market.
46 million Americans own Bitcoin
Americans are among the global citizens setting a precedent in Bitcoin ownership. Reportedly, 46 million Americans own BTC, making the leading cryptocurrency one of the most held financial assets in the nation. 
The United States is also emerging as the biggest beneficiary of the intensified Bitcoin mining crackdown by Chinese authorities because its share of hashrate recently skyrocketed to 16.8% from just over 4%. 
Bitcoin whales keep on ramping up their positions
Bitcoin whales seem not to be relenting on their quest of purchasing more coins, given that they continue ramping up their positions.
According to on-chain metrics provider Santiment:
"Bitcoin large addresses continue to show interesting patterns in how supply distributions are changing over time, and the amount of addresses fluctuating in each tier. 10-1,000 BTC addresses (144.97K addresses) are at their highest point since April."
With the holding culture in play in the Bitcoin market, whether this will prompt an upward momentum remains to be seen. 
Image source: Shutterstock
[wp-stealth-ads rows="2" mobile-rows="3"]