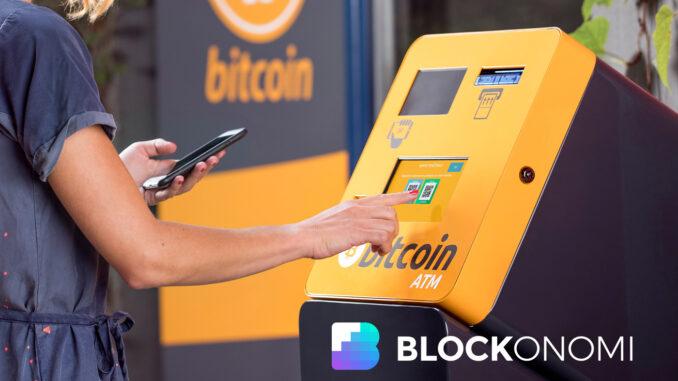 Honduras' neighbor El Salvador just made Bitcoin legal tender, and it looks like Honduras is opening its doors up to Bitcoin as well.
The nation saw its first-ever Bitcoin ATM open in an office tower in the capital city of Tegucigalpa.
The ATM has been dubbed La Bitcoinera, and was put in by Honduran firm TGU Consulting Group. El Salvador also installed a number of Bitcoin ATMs, as the world's largest digital currency is now the same as cash in the Central American nation.
Back in Honduras, there is a crypto exchange in the works. Juan Mayén, the same person who is behind La Bitcoinera, plans to launch a crypto exchange to help the local population gain easier access to crypto trading services.

Honduras Has Every Reason to Buy Into Bitcoin
Central America isn't generally mentioned when it comes to financial innovation, but cryptocurrency is changing that. Many people in the region travel for work, and this means they need to send money back to their home country to family or other loved ones.
The money sending systems that exist for the non-banked aren't great. While Bitcoin or Ethereum aren't the cheapest or fastest platforms out there, they are far better for users than a system like Western Union.
Like any new technology, it will take time for people in Central America to adopt cryptos as a financial solution. As people realize the advantages that cryptos offer, it is likely that we will see wider adoption south of the US border, whether it is government sanctioned, or not.
Money – and Insurance!
Many poor nations, Central American nations included, have a long standing appreciation for so-called "hard" currencies like the US dollar, Euro, or British Pound. Latin American history is rife with examples of hyperinflation, and financial system meltdowns.
Bitcoin is more than money. It is an asset that exists outside of the financial system, and simply doesn't rely on central banks to have value. In Central America, this may be extremely appealing to people who work very hard for the little economic gain they produce.
Additionally, there is no way for a "bank run" to happen with Bitcoin. Of course, the system isn't perfect, and setbacks may befall the network that operates the blockchain. That said, they aren't likely to be the same issues that impact the fiat currency system, which makes crypto assets a great alternative investment.
Latin America Looks to Crypto for Solutions
Inflation isn't the only issue that Latin American economies have dealt with in the last century. While most nations in the Americas started out as colonies, most nations in Latin America have continued to be heavily influenced by seemingly more powerful nations in the Northern Hemisphere.
Instead of using "gunboat diplomacy" in the 20th and 21st century, the USA, EU, and UK have used economic manipulation and global organizations, like the IMF and World Bank, to take de facto control over larger South American nations.
An Argentinean lawmaker recently presented a law that would allow workers in the nation to be paid in crypto, but decentralized currency has already played a wider role in South America's economy.
People and businesses in nations that faced international sanctions or other impediments to doing global business have been able to use crypto to access global financial markets, as crypto transactions are immune from sanctions.
As the 21st century evolves, it is likely that nations that have been manipulated and intimidated by now-bankrupt countries like the USA will be even more accepting of alternative assets like cryptocurrency.
They have little to lose, and may be able to secure a better future via widespread ownership of hard assets that aren't at the mercy of foreign central banks.
[wp-stealth-ads rows="2" mobile-rows="3"]