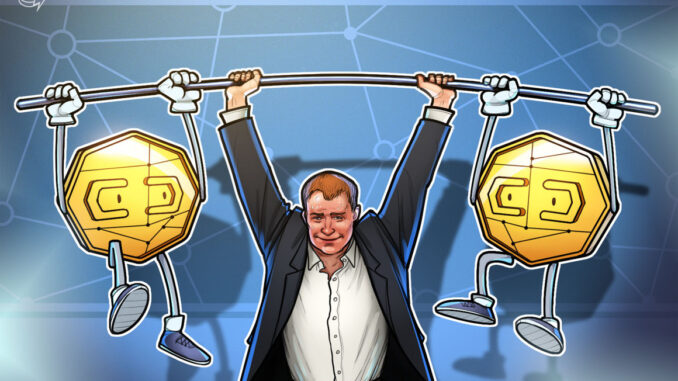 Bitcoin (BTC) price remains relatively unchanged on the 24-hour chart, down 0.56% and trading around $33,200 at the time of writing.
The overall cryptocurrency market traded flat on July 2 with the approach of the Fourth of July holiday weekend in the United States. The lackluster trading volume coincided with a slight decline in the total cryptocurrency market capitalization by $5 billion to its current value of $1.378 trillion. 
Despite the struggles faced by the market as a whole, data from Cointelegraph Markets Pro has identified bullish developments in Axie Infinity (AXS) and Waves (WAVES) thanks to recent developments related to nonfungible tokens.
Axie Infinity (AXS)
Axie Infinity is a blockchain-based trading and battling game that allows players to collect, breed, raise, battle and trade token-based creatures known as Axies. Since hitting a swing low of $2.85 on June 22 as the price of BTC crashed below $29,000, the price of AXS has surged 125% to an intraday high at $6.40 on July 2 as the demand for Axie's continues to rise.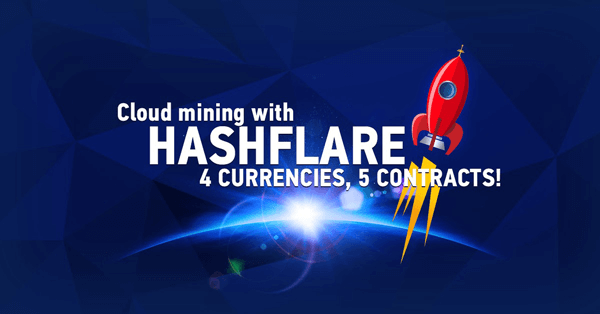 VORTECS™ data from Cointelegraph Markets Pro began to detect a bullish outlook for AXS on June 29, prior to the recent price rise.
The VORTECS™ Score, exclusive to Cointelegraph, is an algorithmic comparison of historic and current market conditions derived from a combination of data points including market sentiment, trading volume, recent price movements and Twitter activity.
As seen in the chart above, the VORTECS™ Score for AXS first registered in the green beginning June 26 as the price of AXS began to slowly creep higher and finally reached a high of 83 on June 29 as its price began to climb another 45% over the next three days.
At the time of writing, the VORTECS™ Score for AXS had climbed to a new high of 86, indicating that there could still be more upside ahead for the price of Axie Infinity based on the previous price action of the token.
Waves (WAVES)
Waves has also been identified by Cointelegraph Markets Pro as a strong performer after its VORTECS™ Score turned bullish in late June.
As seen on the chart above, market conditions for WAVES were favorable during the last month of June with its VORTECS™ Score reaching a high of 83 on June 27, just four hours before its price began to increase by 35% over the next three days from $13.31 to a high of $17.75.
The VORTECS™ Score for WAVES has once again climbed to 83 on July 2, hinting that the bullish case for WAVES may still be intact.
Bitcoin hovers near $33,500
The overall weakness in the altcoin market stems from Bitcoin's price struggling below $33,400 as many traders appear to have gotten an early start to their holiday weekend.
Related: 44% of investors expect Bitcoin to drop below $30K in 2021: CNBC survey
Data from Cointelegraph Markets Pro and TradingView shows that the price of BTC has traded in a tight range between $32,650 and $34,000 on July 2 as traders wait for a major news event or on-chain development to initiate the significant price move for the top cryptocurrency.
The current overall mood in the market is one of uncertainty, as displayed in the following tweet from Filbfilb, an independent market analyst and co-founder of the Decentrader trading suite, who remains "undecided what happens next" and is "watching for blood."
Long weekend in the US.

Opportunity to move the market to where people want to be filled.

Given where we are max fkery likely..

Lots of liquidity near.

Im undecided what happens next.. the yellow path would be pretty funny, im waiting on what happens, watching for blood. pic.twitter.com/VbIRiI32xz

— f i l ₿ f i l ₿ (@filbfilb) July 2, 2021
The overall cryptocurrency market cap now stands at $1.373 trillion and Bitcoin's dominance rate is 45.5%.
The views and opinions expressed here are solely those of the author and do not necessarily reflect the views of Cointelegraph.com. Every investment and trading move involves risk, you should conduct your own research when making a decision.
[wp-stealth-ads rows="2" mobile-rows="3"]