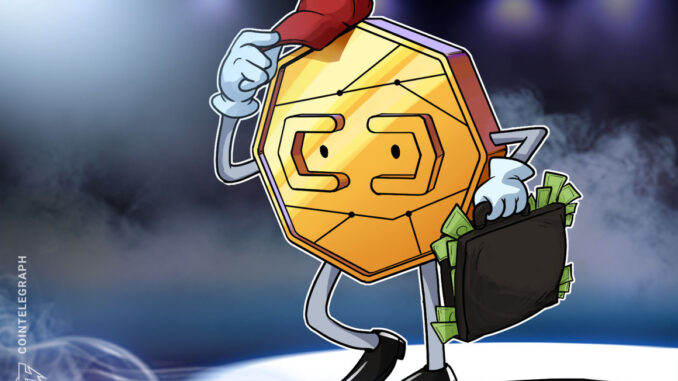 Composable Finance, a DeFi interoperability protocol has announced a $7 million raise backed by 16 notable blockchain investment firms.
According to a release issued on Tuesday, the funding round was led by Advanced Blockchain AG and Rarestone Capital. Other participants included Alameda Research, Spartan Group, Divergence Ventures, and Blockchain Capital, among others.
Composable Finance is seeking to enhance DeFi synchronicity via a two-pronged approach to interoperability on both Ethereum (ETH) and Polkadot (DOT) with the latter forming a basis for further cross-chain interactions.
According to Cosmin Grigore, CEO of Composable Finance, blockchain interoperability will push the emerging technology into "a new world of possibilities."

Given the asynchronous nature of the blockchain space, bridging is often required to port liquidity across layers and chains. Indeed, as previously reported by Cointelegraph, cross-chain composability has been seen as a panacea to the liquidity fragmentation issue in the DeFi space.
In a conversation with Cointelegraph, 0xbrainjar, a Composable Finance developer summarized the project's end goals, thus:
"We see there being a major shift in Ethereum with the popularity of several layer 2s and side chains – there will need to be an easily accessible glue-code middleware infrastructure for people to be able to build cross-layer applications (ex. ZkSync <> Optimism)."
According to 0xbrainjar, such composability could be essential for developing cross-layer strategies for activities like flash loans in the DeFi space.
As part of the announcement, Composable revealed that it is in the final audit stage for several Layer-two infrastructure solutions. Meanwhile, the project is also looking to debut its Polkadot solutions before the end of June.
With the Polkadot-based solutions essential to the project's cross-chain interoperability plans, Composable is reportedly utilizing a unique strategy for parachain auctions. The project will reportedly deploy a vault strategy that allows users to deposit Ether or other ERC20 tokens.
The bonded ETH or ERC20 tokens will be used for yield farming with 50% of the gains returned to the users and the other half used to purchase DOT or Kusama (KSM) for the actual parachain auction.
Detailing how the project's Polkadot solutions will feature in the project's blockchain composability plans, 0xbrainjar remarked: "Using the Polkadot ecosystem, we will be able to allow developers from different ecosystems to be able to deploy smart contracts from different layer 1s on the same location, and have them interact with each other."
[wp-stealth-ads rows="2" mobile-rows="3"]