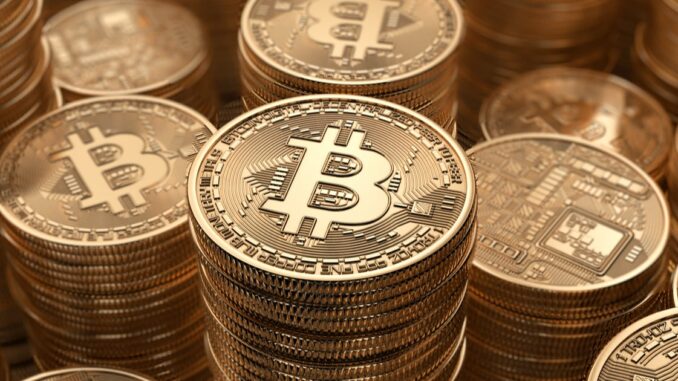 Institutions have been injecting capital for investments in the Bitcoin market, which is instrumental in increasing price.
Lucas Outumuro, the head of research at IntoTheBlock, explained:
"On-chain data shows institutions have been accumulating Bitcoin with the amount of volume in addresses with over 1K BTC reaching 6-month highs. This volume has grown as the price has gone up in the past month, showing strong conviction."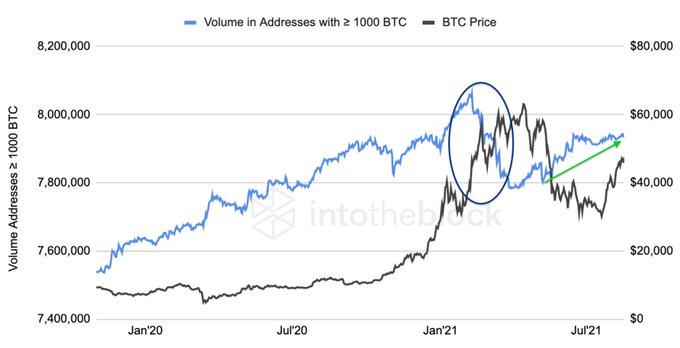 Institutional investment played a pivotal role in enabling Bitcoin to hit an all-time high (ATH) price of $64.8K in mid-April. Leading American business intelligence firm Microstrategy is among leading corporate giants with a sizable amount of BTC. 
In July, the company revealed that it would continue to deploy funds to invest in its digital asset strategy amid holding 105,085 BTC. Therefore, the institutional accumulation of Bitcoin is a bullish sign.
Bitcoin's adoption rate tops that of the internet
Crypto analyst Carl Martin noted that Bitcoin was being adopted faster than the internet.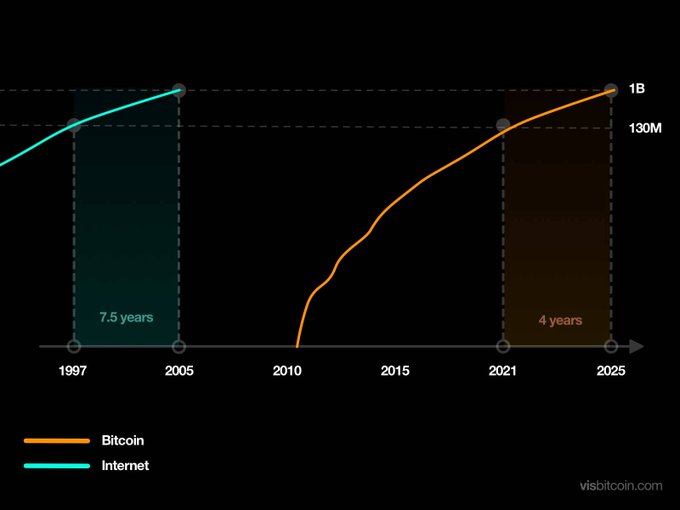 It shows more participants are joining the BTC bandwagon.
As a result, leading banks are eyeing a share of the Bitcoin cake based on some of the services that are coming up.
For instance, Wells Fargo Investment Bank recently registered for a passive BTC fund with the US Securities and Exchange Commission (SEC) to provide its wealthy clients with an indirect vehicle for investing in cryptocurrency. 
Therefore, this is a significant step in crypto acceptance as an asset class, enabling ownership of Bitocin that these efforts contributed by major banks and proving that clients are eager to demand and exposure to cryptocurrency.
On the other hand, more BTC is moving into long-term hodler categories, as acknowledged by market analyst Jan Wuestenfeld.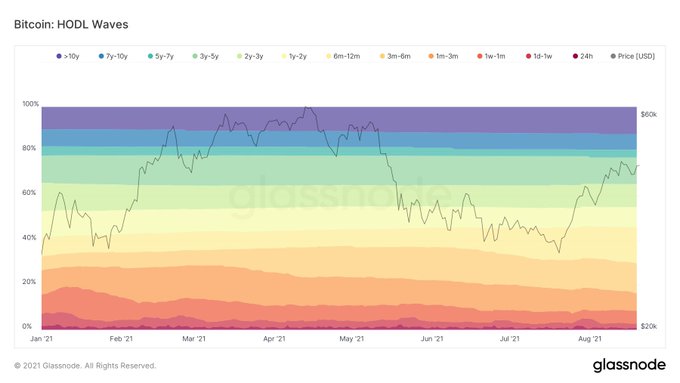 As more institutional investment continues to trickle into the Bitcoin network, whether this will ignite the fire towards hitting the $100K target by the end of the year remains to be seen. 
Image source: Shutterstock
[wp-stealth-ads rows="2" mobile-rows="3"]