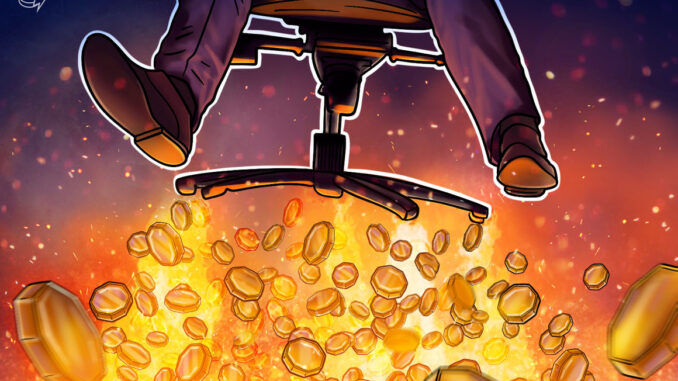 As the Ethereum network progresses along the slow, steady path toward Ethereum 2.0 and the full transition to proof-of-stake, layer-two solutions have arisen as the best solution to the current challenges associated with high gas fees and network congestion.
One layer-two solution that has emerged as a top choice for decentralied finance projects and traders is Polygon, which over the past week, has seen its price of its MATIC token climb toward new highs due to a surge in activity on its QuickSwap decentralized exchange (DEX).
Data from Cointelegraph Markets and TradingView shows that after hitting a low of $0.34 on April 25, the price of MATIC rallied 161% over the next three days to reach a new all-time high at $0.897 on April 28.
QUICK rockets higher
While the rise of Polygon has been thoroughly covered by Cointelegraph, the project's main DEX, QuickSwap, has thus far been overshadowed by the more active exchanges on the Ethereum mainnet, like Uniswap and SushiSwap.

The sudden uptick in trading volume for MATIC over this past week HAS resulted in a significant increase in demand for QUICK. The led to a 420% increase in QUICK price from $189 on April 25 to a new all-time high at $977 on April 27 as the exchange token's trading volume reached $18.9 million in a 24-hour period.
Activity on the exchange was relatively flat throughout the month of April until new partnerships on Polygon reflected investors increasing bullish sentiment.
Demand for Polygon-based tokens has been on the rise thanks to a growing list of big-name projects that have bridged to the layer-two solution, including a March 31 announcement from DeFi lending platform Aave.  After Aave announced that it would launch on the Polygon network, the amount of AAVE locked in the platform surpassed $1 billion. 
Multiple nonfungible token (NFT) projects including OpenSea and Decentraland have also migrated to Polygon and are available on the QuickSwap DEX, further helping to boost activity on the platform.
Liquidity and volume on QuickSwap reached new record highs on April 27 as the 24-hour volume on the DEX surpassed $190 million, and the total liquidity is now above $287 million.
As DeFi activity begins to rise again and a growing number of analysts begin to predict that a new altcoin season is in the works, the Polygon ecosystem and its QuickSwap DEX could pull in more liquidity, especially if Ethereum users choose to use the MATIC bridge to shift over to a layer two-based, low-fee environment.
The views and opinions expressed here are solely those of the author and do not necessarily reflect the views of Cointelegraph. Every investment and trading move involves risk, and you should conduct your own research when making a decision.
[wp-stealth-ads rows="2" mobile-rows="3"]